Background Checks and How to Excel at Video and Virtual Interviews
Now before you open up your CV and LinkedIn profile to begin thinking about how to frame your work background in the perfect way for opening the doors to a new career … we're not talking about any of that. We're just talking about the literal background behind you in a virtual interview or video meeting. In the world of job interviews, there's an old saying: 'Dress for the job you want.' But in the era of virtual interviews, there's a new twist on this age-old advice. It's not just about how you dress; it's also about what's going on in the background! If you want to secure that dream job, especially in roles like Personal Assistants (PAs), Executive Assistants (EAs), and Receptionists, your 'background' can be the unsung hero of your interview success.
Before you begin scouring the internet for quirky virtual background templates of underwater scenes or rollercoasters, think carefully about the story you want to tell. A backdrop is your silent storyteller, it sets your 'scene', reveals volumes about you, your professionalism, your organisational skills, and your attention to detail. And these are all absolutely vital must-have qualities for Chief of Staff, EA, PA, Receptionist, or Office Administration Candidates. 
The Video and Virtual Interview Revolution
The digital age has ushered in a new era of job interviews, thanks to the convenience of video conferencing platforms. But with this newfound convenience comes a set of unique challenges, and one of them is what we might call the 'background check.' Recruiters and interviewers can now peer into your personal space with a simple click, and what they see can significantly influence their perception of you as a candidate. Research published in the journal PLOS One, overseen by Dr Paddy Ross (Durham University), suggests that people were generally more likely to be judged as trustworthy and competent when they appeared on zoom with healthy house plants or bookcases behind them. So, it's important to remember, that what shows up behind you on your screen will certainly be influencing your interviewer, even if it is subconsciously. 
What Your Background is Saying about You.
Imagine you're interviewing for a prestigious Executive Assistant position. Your resume is a work of art, your answers are pure poetry, but your virtual background resembles a chaotic art gallery filled with random clutter and chaos. Your prospective employer might wonder if you'll bring the same 'shambles' to the workplace.
A tidy and organized background, on the other hand, sends a powerful message. It says that you're detail-oriented, professional, and capable of managing your surroundings – qualities that are music to the ears of employers in roles that require multitasking and organization.
Furthermore, remember that although the interviewer is inevitably getting a glance into your personal space, the personal must becomes the professional as soon as the meeting or interview commences. So, try not to have a background that discloses lots of personal details and information; if you wouldn't share photos of yourself, family and dogs, or anything else in that sphere in the workplace then don't share it in a virtual meeting or video interview either. A plain or neutral background is often the way to go. 
However, it is not simply about being tidy and organised, or having plants and a bookshelf in your background. The ideal background is not a one-size-fits-all concept; it varies depending on your industry and the message you want to convey. Here are some examples of different industries and the ways in which you might want to vary your background accordingly: 
Creative Industries: Expressive and Unique
In creative industries like interior design, advertising, art galleries, film or content creation, showcasing your artistic flair can be a major asset. Opt for backgrounds that highlight your creativity and individuality. Consider choosing a background with posters, artwork or vivid colours that resonate with who you are and your artistic style. Such a background not only demonstrates your creativity but also serves as a conversation starter, allowing you to engage with interviewers or potential colleagues about your work.
Corporate and Business: Professional and Polished
In the corporate world, professionalism, and smart presentation reigns supreme. Your virtual background should mirror this by being clean, uncluttered, and well-lit. A fresh, neutral wall colour can help convey your commitment to a professional image. Avoid any distracting elements or personal items that may divert attention from your skills and expertise.
Academia and Think Tanks: A Scholarly Setting
For those pursuing careers in academia, publishing, or research, you might want your background to reflect the scholarly environment you love and are immersed in. Consider using a bookshelf filled with relevant academic texts and reference materials. This choice will emphasize your dedication to research and learning, conveying your commitment to your field. 
Tech, Startups and Entrepreneurship: Innovative Vibes
In the exciting and fast-moving world of startups and entrepreneurship, innovation and adaptability are highly valued. Think carefully about your background, and how you can showcase your entrepreneurial spirit and your willingness to embrace change and drive new initiatives.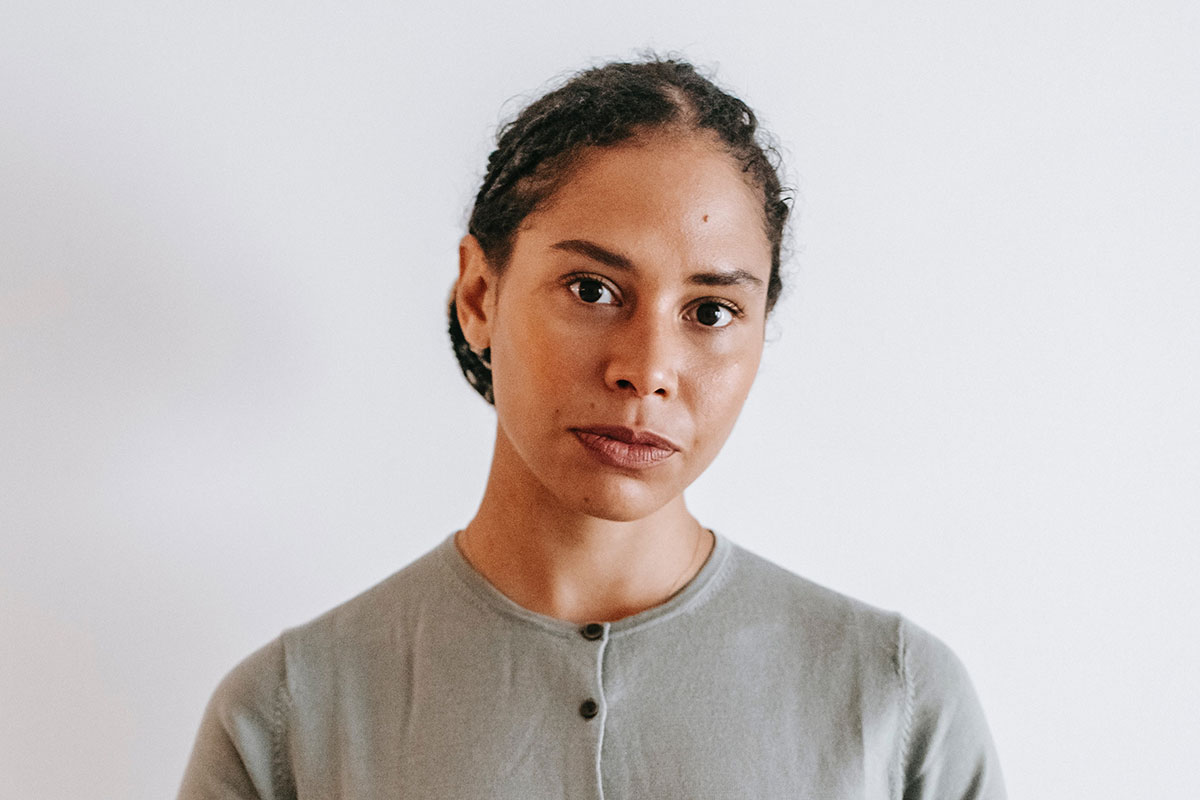 But for all the advances in technology and the ease and speed of a Virtual Interview, it's essential to remember that nothing beats the benefits of in-person, face-to-face interviews.  For roles like PAs, EAs, and Receptionists, where people skills are paramount, being in the same room can make a world of difference.
Why you should always choose a face-to-face interview:
more natural – conversation flows easily

clearer communication, easier to pick-up on conversation cues and less scope for misunderstanding

easier to sell yourself – particularly if you are slightly nervous initially or the interviewer is short of time and not very experienced at interviewing

you achieve a better understanding of company culture and the people who work there

more opportunity to drill down and ensure the company, job and 'fit' is right for you
How to prepare for a job interview
So, as you prepare for that crucial interview, remember to consider your "background" in both senses of the word. Tackle your literal backdrop with the same enthusiasm you put into your CV, experience, and qualifications. After all, you never know when a well-organized space could be the 'secret sauce' that sets you apart from the competition.
And while virtual interviews are here to stay, when the opportunity arises, always opt for that face-to-face meeting. There is no substitute for making a real, lasting impression with a firm handshake and a confident smile. So, whether it's your virtual or your actual "background," make it shine, and you'll be well on your way to landing the job of your dreams!
Knightsbridge Recruitment is a boutique consultancy which has been placing stand-out candidates in the most sought after permanent and temporary Executive Assistant, Personal Assistant, Private PA and executive office support jobs in London, for over 35 years.